Newly introduced 32 channels and 64 channels DiO board AX92351 has a special features as below:-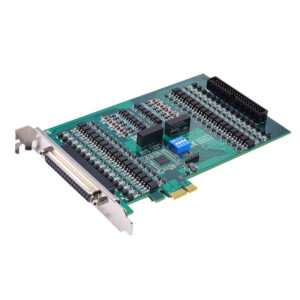 PCie x 1 interface
16 Isolated DI and 16 Isolated DO or 32 Isolated DI and 32 Isolated DO
Smart IRQ ( interrupt function) – Any combination of DI is able to trigger the interrupt INT0 / INT1
Digital Filter – up to 16 stages of DI inputs support different Digital signal filtering
Dll provided / Support C / C#, C++ & LabviewSmart IRQ ( interrupt function)
It comes with DI channels that support both sink and source input types for maximum application flexibility. The
AX92351 card also integrates digital filter and I/O interrupt (smart interrupt) functions, making it
specifically suitable for factory automation, industrial ON/OFF control, and switch status sensing.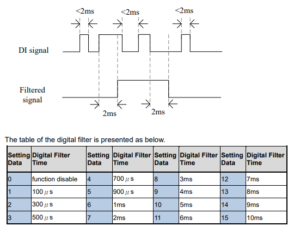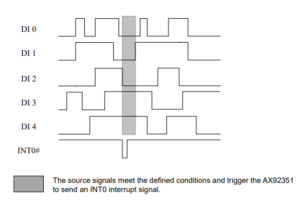 The pictures above show how Smart interrupt can be designed and set in the software to handle instantaneous response on inputs or a combination of inputs triggered. With this feature, the computer system will not be overloaded with excessive scanning of the inputs especially in handling some critical inputs from the devices, sensors, and fast response pulse from other instruments.
The AX92351 card's digital input supports digital filter time function to help filter out noise that can affect the accuracy of the pulse count. The digital filter defines the pulse time width for high/low signals. Signals with time width less than the defined value will be filtered out. Each digital input channel has 16 filter stages and each stage can be set independently with a specific filter time
For more information, please contact with our technical sales specialist via whatsapps  0179698026   or call us at +603-77731203. To know more, please click the link below:-