OEE Data integration to local SCADA and Cloud
The 10th session of the "Let's Sembang AIoT" series commenced with a unique presentation by Mr. CC Lee. He discussed older processors with legacy, ranging from the 8088, 80286, 80386, 80486, and 80586 to the Pentium, all of which were prevalent from the early 1990s to the late 1990s. This era saw significant contributions from major players like Intel, AMD, and VIA.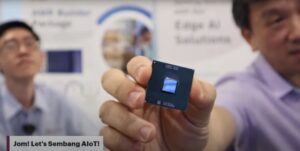 During this period, substantial efforts were dedicated to enhancing the capabilities of computers and industrial PCs for automation purposes, often referred to as IPC-based automation. Notably, two devices, namely PCI (Programmable Communication Interface) and PPI (Programmable Peripheral Interface), played a pivotal role in establishing input and output peripherals for computers. The PPI was also utilized in certain IO blocks on the ISA BUS, conforming to the PC104 standards. This concept catalyzed numerous automation processes implemented on both personal computers and industrial PCs. It's important to note that these advancements occurred within the context of the DOS operating system prevalent at that time
Axiomtek AI Edge Demo on metal surface AI inspection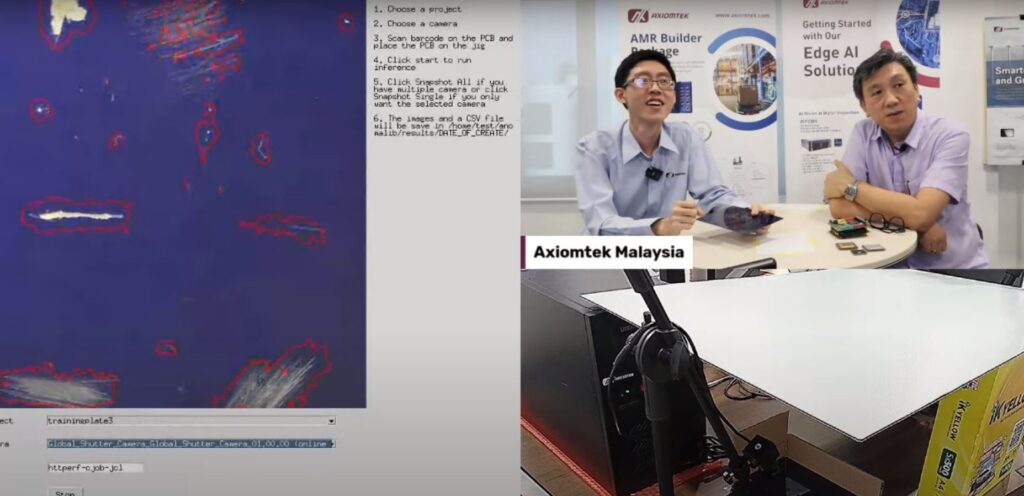 Mr. Tan provided an explanation and demonstration of an AI model during the session. He utilized a previously existing AI model, such as YOLO, from four years ago. His team has now reconstructed the same defect detection using unsupervised deep learning techniques, leading to enhanced outcomes with the identical dataset.
Behind the scenes, the entire process smoothly operates on an Axiomtek Intel Core i7 Industrial PC system, all without the need for a GPU. Notably, the core inference process continues to be executed using the Intel OpenVINO algorithm.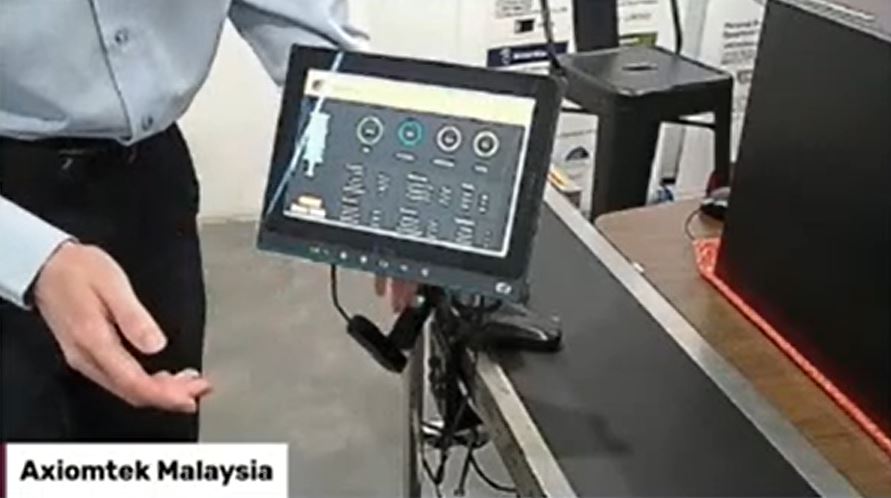 To continue with the sharing, Mr. Lee share the IIOT SCADA integration on the OEE tracking case.  The Axiomtek IIoT Edge HMI is hooked on to the wifi interface that retrieve the data from the stack light module in real Time.  Data is then calculated and show on the local display at the EDGE HMI. 
OEE Data SCADA and cloud integration

OEE data is then tabulated on the Cloud Dashboard (  The data shown is for illustration only as you can see the is simulated data are illogical in the above demo) 
The Local Edge HMI is publishing data directly to the AIoT Edge Connect Cloud via the MQTT publishing method with full security.
To watch the Live sharing in full do click at the link below:-
https://youtube.com/live/z4Wf3FZpxPs
Happy watching and do subscribe to our Youtube channel if you find this useful and beneficial.