In the 12th " lets Sembang AIoT" our main topic is about the AI object detection and Facial recognition.  
During this  second segment of our live stream, we delved into the realm of Vision AI, specifically focusing on facial recognition. This topic shed light on the potential applications of Vision AI in enhancing workplace safety. The principles behind facial recognition can be adapted using various AI models. Object detection methodologies can be integrated to establish an efficient workspace safety and security system, especially when combined with affordable standard IP cameras available in the market.
In this session, Kien Leong demonstrated how facial recognition AI algorithms are implemented. Our team members also participated, showcasing the capabilities of Vision AI in real-time.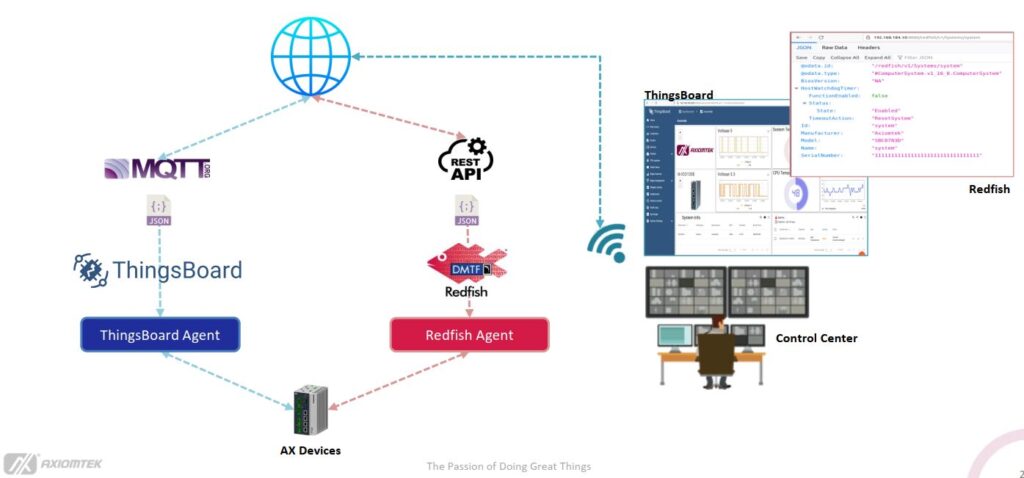 In this "Let's Sembang AIoT," we also delve deep into the significance of Terminal Management Services for successful Industrial IoT (IIoT) deployment.
Given the diverse landscape of IIoT, edge gateways are strategically placed in remote locations, each with its unique connectivity—some leverage local broadband while others rely on mobile networks like 4G or LTE. Ensuring uninterrupted operations is paramount, and this is where Remote Management Services shine. They play a pivotal role in maintaining the optimal condition of these gateways and guaranteeing continuous, crucial data acquisition.
When deploying with 
Axiomtek's IIoT edge gateway
, Axiomtek provides two comprehensive in-band services. These services enable real-time monitoring of the gateway's condition and health metrics, including CPU temperature, system temperature, power supply voltages to vital components like the CPU and chipset, and event logs for peripherals. This data is effortlessly captured using the Redfish agent, which offers REST-API in JSON format, or the Think Board agent that disseminates all pertinent details via the MQTT communication protocol to the Think Board IoT platform. Such capabilities accelerate the development and efficient management of your IIoT deployment.
During our session, CC Lee emphasized an intriguing point: by leveraging these pre-installed agents, the need for highly specialized programmers diminishes. With these tools, even those without deep programming expertise can facilitate IIoT deployment in a more cost-effective and expedient manner.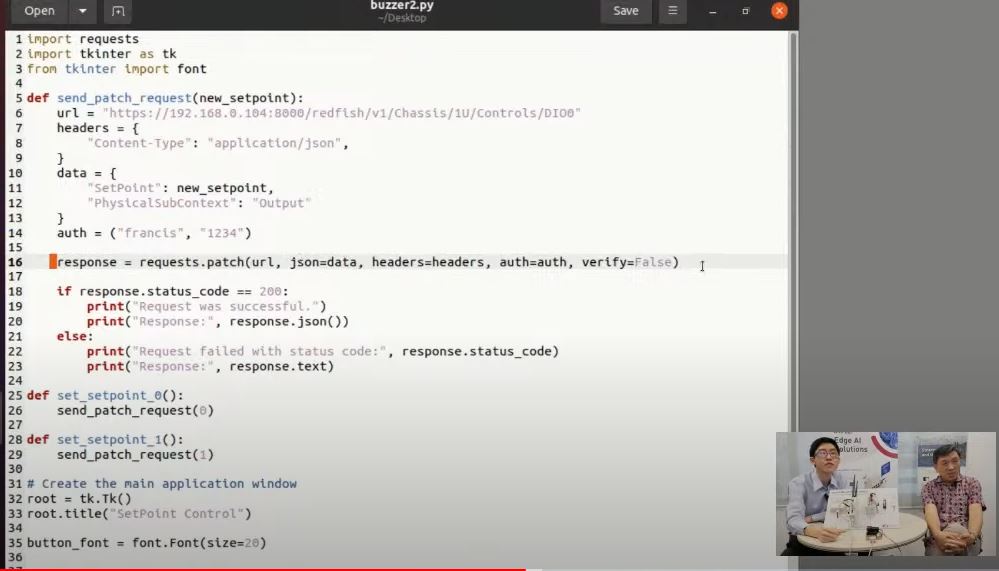 A live demonstration is done on the Redfish agent that perform the IO control on the in-built GPIO at the Axiomtek IoT edge gateway. 
Interested in learning more? Subscribe to our live channel and stay updated with our future sessions. 
We value your feedback! Please comment if there are areas for improvement or any inaccuracies in our presentation. Thank you.