Machine building is not an easy job. we all know that. This applies to many customized machines that one may be working on where the requirement may change along the design and fabrication.
At Axiomtek Malaysia, we position ourselves as an Automation Toolbox so, if you have something to add on. Please remember to ping us. We will definitely have a solution for you.
To list some of the possibilities or possible needs, for example, you need to add on 2 temperature points with thermocouple measurement.  3 RTD temperature sensors to add on? or a strain gauge input where you need to test the strain of some material? Or, do you have an instrument that gives 4-20mA or voltage output?
Above all are easily resolved with remote IO devices that you may be looking into. Very importantly these devices are very cost-efficient nowadays.
Some special functions like high-speed Analogue inputs modules may meet some of your nonstandard requirements such as high-speed data acquisition modules as below:-
Data Transmission Mode
A/D Trigger Mode
External Digital Signal Event Trigger Mode
Analog Threshold Trigger Mode
A/D Sync Trigger Between Multiple Modules
Synchronous Counter Input
Synchronous Input Data Acquisition with Flexible Data Frame
The interesting part is that it is well supported by
Windows 7/8/10 and Linux
Software Compatibility

Microsoft VC, C#, VB.NET SDK API, and Demo
NI LabVIEW Toolkit and Demo for Windows
• C/C++ library and Demo for Linux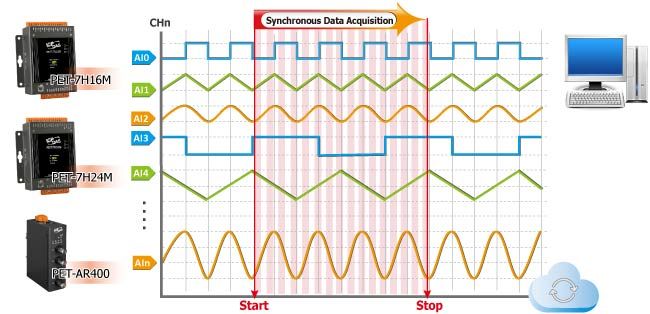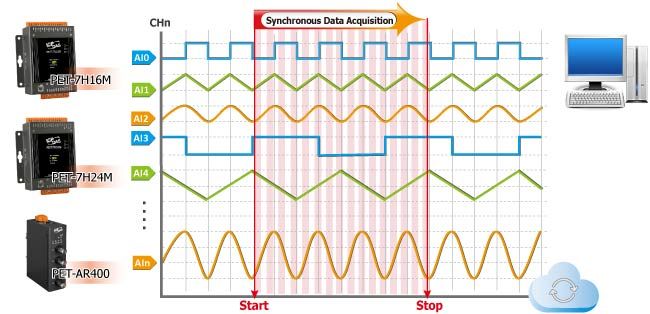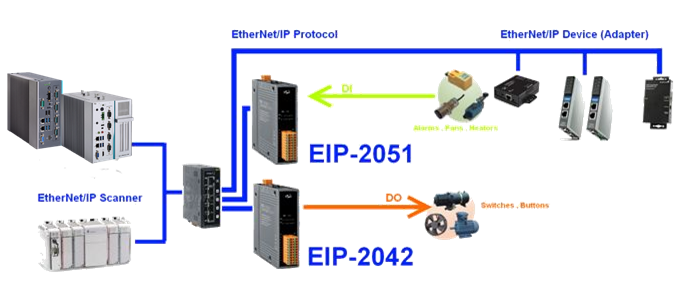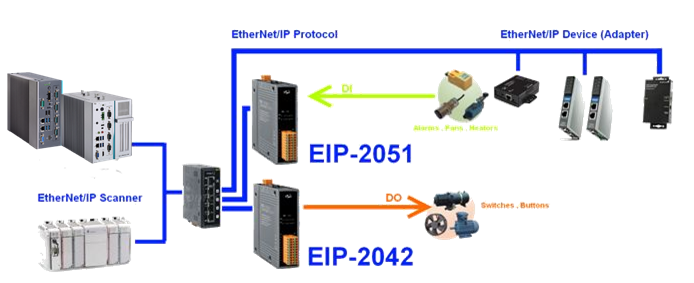 EtherNet/IP was introduced in 2001 and today is the most developed, proven and complete industrial Ethernet network solution available for manufacturing automation, with rapid growth as users seek to harness the advantages of open technologies and the internet. EtherNet/IP is a member of a family of networks that implements CIP at its upper layers.
EtherNet/IP is one of the open network standards, like DeviceNet and ControlNet. It is an industrial application layer protocol for industrial automation applications. Ethernet/IP uses all of the protocols of traditional Ethernet including the Transport Control Protocol (TCP), the Internet Protocol (IP) and the media access and signaling technologies. Building on standard Ethernet technologies means that Ethernet/IP will work transparently with all the standard Ethernet devices found today. EtherNet/IP application layer is based on the "Common Industrial Protocol" (CIP) which is used in both DeviceNet and ControlNet. This standard organizes networked devices as a collection of objects. It defines the access, behavior and extensions, which allow vastly different devices to be accessed using a common protocol. Building on these protocols, Ethernet/IP provides a seam-less integrated system from the Industrial floor to the enterprise network.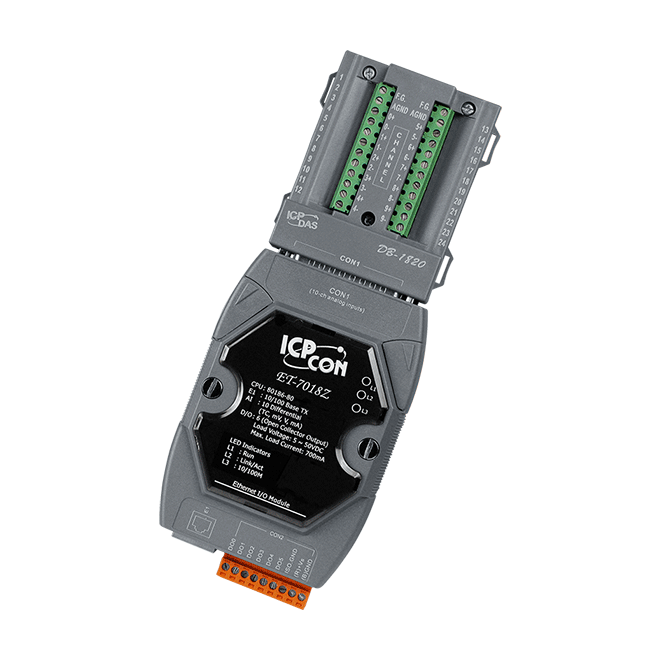 The "Z" version is another milestone in the development of the thermocouple series and is a testament to the excellence of ICP DAS products. The ET-7018Z is specifically designed for extremely accurate thermocouple measurement and features automatic cold-junction compensation for each channel to ensure temperature output consistency and stable temperature output in the field. Current input and voltage input are both supported. Another feature is that its ten input channels can be individually configured for different kinds of analog input. Open thermocouple detection and ESD/EFT/Surge protection mechanisms are also included. The six/five digital output channels can be set as alarm outputs with short-circuit protection and overload protection.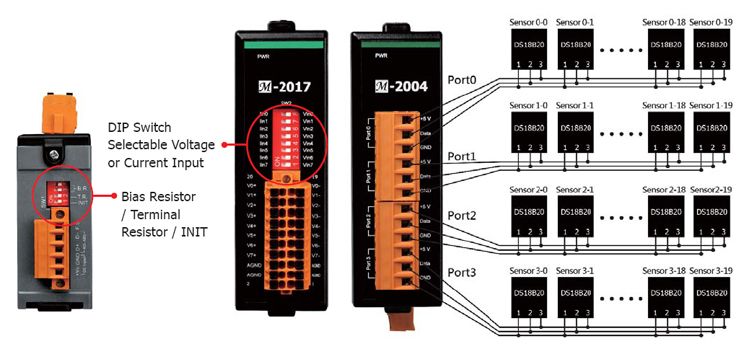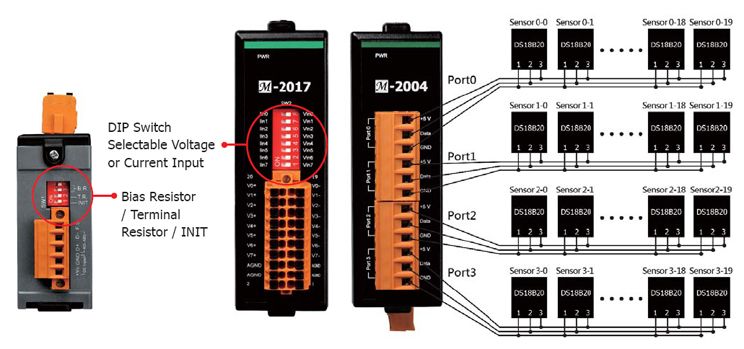 The M-2000 series is a family of network data acquisition and control modules with digital or analog I/O functions. The modules can be remotely controlled through an RS-485 serial bus by using DCON and Modbus RTU/ASCII protocols. The selectable transmission speed of the RS-485 port is up to 115,200 bps. Modbus has facto standard communications protocol in industry, and is now the most commonly available means of connecting industrial electronic devices. The M-2000 series is slim-type Form Factor I/O that provides the saving space for the installation, easy wiring and distributed I/O points applications. The bias resistor and terminal resistor by switch selectable that is used to improve the communication and solve the communication fail of RS-485 network.
Features :
RS-485 Industrial Multi-Drop Network
Communication Protocols: DCON, Modbus RTU
Programmable I/O Type and Range
Programmable Power-on Value and Safe Value
Dual Watchdog Design
240 Vrms OverVoltagle Protection for AI Modules
Slim-Type Form Factor
To find out more of the industrial PC based control