Axiomtek Malaysia was one of the sponsors in the ACCIM Industry 4.0 Conference organized by The Associated Chinese Chambers of Commerce and Industry of Malaysia which was held in One world Hotel PJ.
In the sharing session,  CC Lee the director of 𝗔𝘅𝗶𝗼𝗺𝘁𝗲𝗸 𝗠𝗮𝗹𝗮𝘆𝘀𝗶𝗮 has presented the topic – 𝐌𝐚𝐧𝐮𝐟𝐚𝐜𝐭𝐮𝐫𝐢𝐧𝐠 𝐈𝐧𝐭𝐞𝐥𝐥𝐢𝐠𝐞𝐧𝐜𝐞 𝐑𝐞𝐟𝐫𝐞𝐬𝐡 𝐟𝐨𝐫 𝐈𝐑 𝟒.𝟎.  Again,  IIoT ( industrial internet of things), AI ( Artificial Intelligent) and AMR ( Autonomous Mobile Robot are key technologies that Axiomtek presented.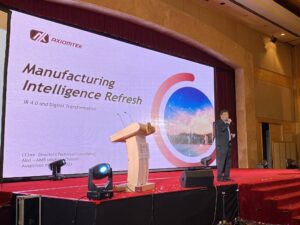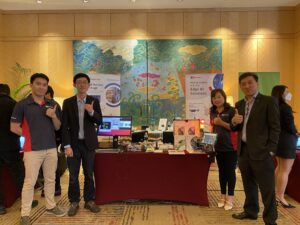 Industry 4.0 – brings the digital and physical together through data. By advancing data capture and analysis at the edge and by unlocking new levels of analytic insight through HPC applications, Industry 4.0 paves the path for new advances in the manufacturing sector.
Industry 4.0 is primed to unlock new possibilities and business advantages for manufacturers. Autonomous smart manufacturing capabilities such as predictive maintenance to reduce downtime and smart asset tracking for a more efficient supply chain alongside more powerful, in-depth, and accurate analytics for applications.
With more computing power at the edge, businesses can connect the unconnected, converge, and virtualize key workloads, and lay the groundwork to integrate the latest IoT in manufacturing use cases.
We got an overwhelming response during the event and will be continuing in bringing greater technologies to the right applications in the industries, especially smart manufacturing.